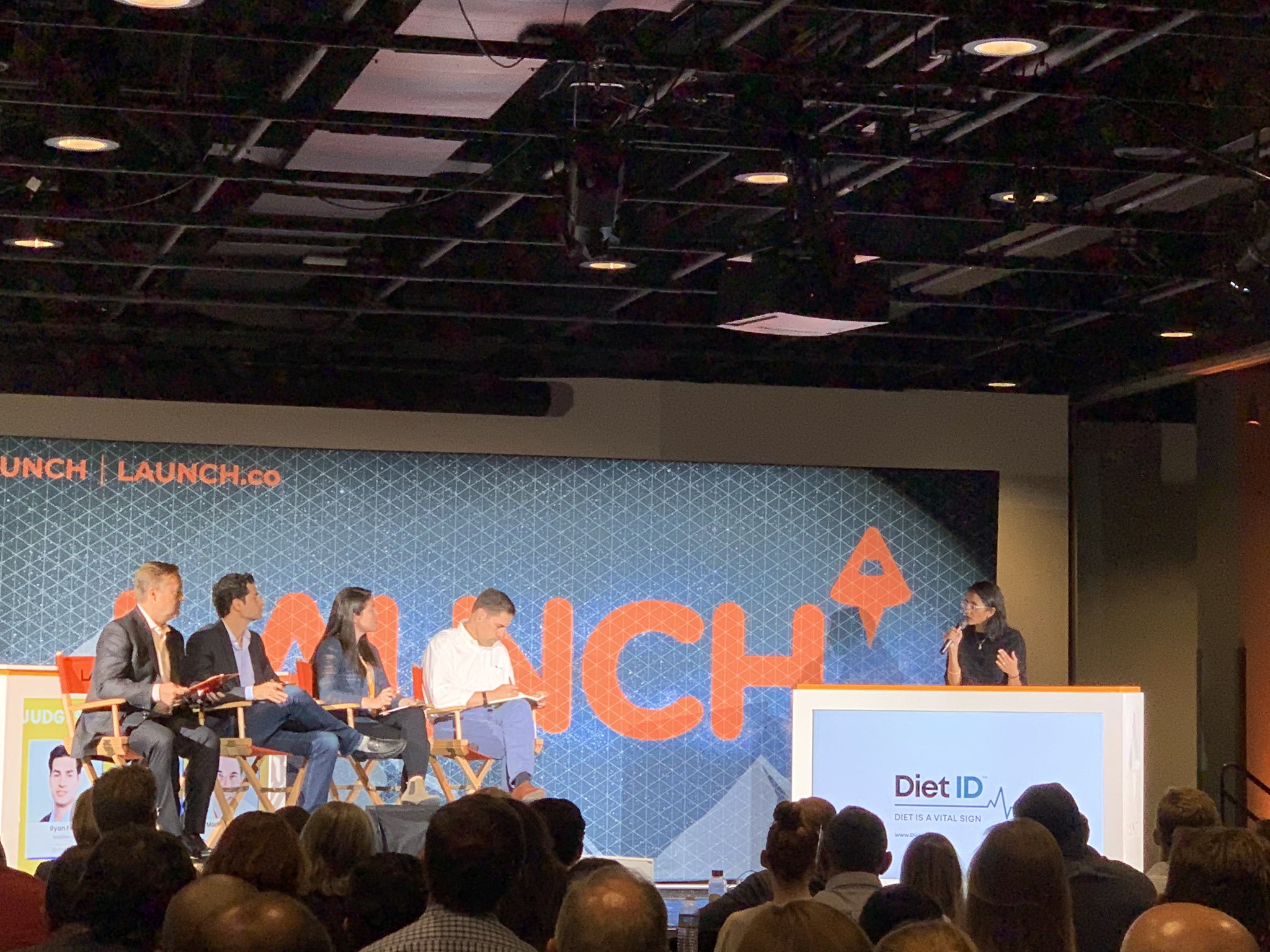 Earlier this month, SeedInvest partnered with prolific angel investor, Jason Calacanis, for the third year in a row to bring a SeedInvest startup competition to the LAUNCH Scale conference in San Francisco. Six early-stage companies were judged live on stage by Jason Calacanis, our very own Ryan Feit (Founder & CEO of SeedInvest), Julie Lein (Urban Innovation Fund) and Mark Reinstra (WSGR).
Commenting on the event, Feit shares, "We love giving a handful of SeedInvest companies the opportunity to present at Launch Scale each year." Jason and his team's mission of supporting founders and inspiring innovation aligns perfectly with our own so it's always rewarding and a lot of fun to work together." The companies at this year's LAUNCH Scale event are all currently fundraising on our platform, or will be accepting investments in the coming weeks (pending additional due diligence):
BabyQuip is a baby gear rental service aimed at traveling families. BabyQuip is led by serial entrepreneur Fran Maier (pictured below), co-founder of Match.com, founder of TRUSTe (now TrustArc), who brings over 20 years' experience building trusted online brands in addition to building a leading online dating marketplace. BabyQuip came out on top at the pitch competition, winning the competition, as well as an investment from Jason Calacanis, pending due diligence.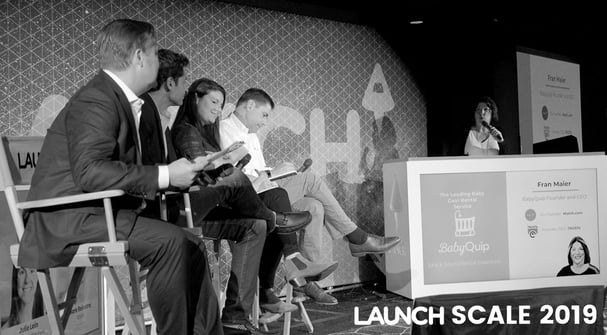 Epilog aims to democratize self-driving technology by letting you retrofit your car with self-driving AI. Epilog already has an established partnership with Jabil, one of the largest product manufacturers in the world, as well as a portfolio of eight granted patents and several patents pending, protecting its unique image sensing technology.
GrowSquares endeavors to help people grow personalized gardens through advanced microbiology and data science. In a company survey to preliminary customers, 80+% of respondents indicated interest in purchasing another GrowSquares Garden, and so far the company has 21,000+ users signed up to use the system.

Market Protocol strives to build the next generation of safe derivatives. The team comprises accomplished derivatives professionals and engineers, and the company is backed by crypto thought leaders Erik Voorhees (Founder & CEO of ShapeShift) and Andrew Keys (Co-Founder of ConsenSys Capital).
DietID is a digital health SaaS solution intending to measure and improve diet in healthcare. Diet ID's CEO, Dr. Katz, was a founding director of Yale University's Yale-Griffin Prevention Research Center. He has authored roughly 200 peer-reviewed publications, many hundreds of health columns, and 10+ books to date. Rachna Govani, DietID's COO (pictured below), explained how many clients are actually integrating DietID into their onboarding flow as part of a mandated engagement, which she said a unique aspect of the solution.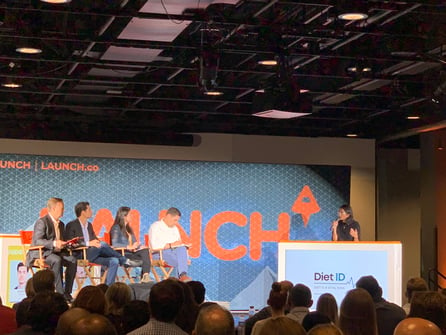 Politiscope's goal is to strip away the unnecessary complexity of politics and empower voters with raw media, information on elected officials and action items. Politiscope was launched by former NFL player Walter Powell Jr. with the intention of detailing politicians' votes on legislation, upcoming bills, and contact information.

Check out these companies and many more currently raising on our platform.
Epilog, GrowSquares, Market Protocol, and Politiscope, are offering securities under Regulation CF and Rule 506(c) of Regulation D through SI Securities, LLC ("SI Securities"). All companies have filed a Form C with the Securities and Exchange Commission in connection with its offering, a copy of which may be obtained at: Epilog: /epilog,"GrowSquares: /growsquares,"Market Protocol: /market.protocol,"and Politiscope: /politiscope."DietID and BabyQuip are offering securities under Rule 506(c) of Regulation D through SI Securities, LLC ("SI Securities"). Additional information may be obtained at: DietID: /diet.id/seed,"BabyQuip: /babyquip."DietID and BabyQuip are not yet offering any securities to investors on the SeedInvest platform. Before being able to offer securities to prospective investors, each company must satisfactorily complete SI Securities' due diligence process. Any reservation made by a prospective investor is non-binding and involves no obligation or commitment of any kind. There may not be sufficient information currently available to make an informed investment decision. Prospective investors should review the final profile, with complete information, before making any investment decisions.
This post was written by SeedInvest on October 29, 2019