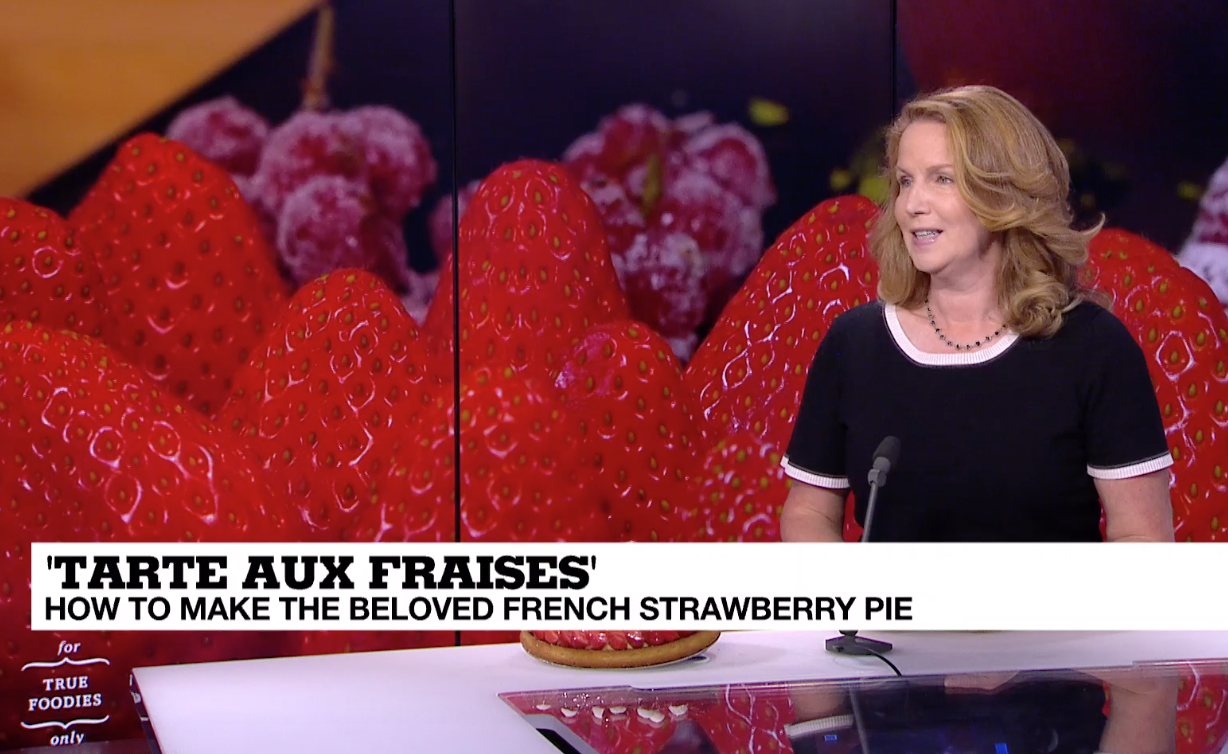 Joanne is Chief Marketing Officer (CMO) of True Foodies, a culinary platform with video cooking lessons by Michelin starred chefs, recipes, and perks for food and wine lovers. Formerly the Senior Director of Global Marketing at McDonald's Corporation, Joanne has expertise in leading an international brand strategy and innovation. Committed to diversity, she introduced the Global Restaurant Diversity Award category as part of the company's first Restaurant Awards in 2018, rewarding restaurants promoting women and/or minority staff. Joanne appears regularly on France 24 English discussing French cuisine, pastry and recipes. She attended McGill University and has an MBA in International Business.
1. Why was True Foodies the right idea—and what made you take the leap with it?
I am a passionate foodie and always have been – all my friends know that with me it's all about the food, so True Foodies was a perfect idea that I immediately fell in love with. Of course, even more importantly, I could see a clear market opportunity and need for a platform like True Foodies with the rise in the popularity of food and cooking culture coinciding with the explosion in online learning and social ecosystems.
2. Do you feel like your experience as a female founder has differed to that of a male, for example when pitching? If so, in what ways?
Luckily, I don't feel like I have had a different experience to a male counterpart, although I have certainly heard some negative stories from other female founders. In fact, being a female founder has given me wonderful opportunities to meet some great women involved in the fundraising and VC world, who are specifically focused on helping female founders succeed. It is great to see action being taken to promote female founders and help women succeed in building businesses, and to know that there is a real community of women out there to tap into for help and advice.
3. What have been your proudest accomplishments at True Foodies so far?
Nothing beats hearing some of the best chefs in the world say how much they love and appreciate the platform, and signing up to be a part of our Top Chef World Tour! Winning Le Cordon Bleu award for Best Concept was also a very special moment, as it was judged by some remarkable chefs, and really confirmed our vision by the best in the world. And of course, seeing the community grow whenever we hit a big milestone in user growth is a great feeling.
4. What has been the greatest challenge you have faced around fundraising so far?
Getting out of my comfort zone and asking people for money! This is definitely not something with which I feel very comfortable, but it is of course essential and overall has been a great experience.
5. 2018 marked an all-time high for investments in startups with at least one female founder. While this represents only 17% of the total venture investments in 2018, it is nearly double the amount raised by female founders the previous year. Why do you think these numbers are increasing now?
The Me Too movement sparked awareness and changed the attitude and approach to promoting diversity in every industry. It put a spotlight on the statistics around the number of women founders, women working in venture capital and the very low percentage of funding that goes to women and minority-led businesses. Fortunately, that spotlight has caused many firms to take positive action and I'm happy to see the change—but there is still a long way to go.
6. Why was it important to you to make investment opportunities in startups such as yours accessible to SeedInvest's users? Why is democratizing access to VC important more broadly?
Investment platforms like SeedInvest are a great opportunity for people to get involved in something they are enthusiastic about without having to be among the top 2% of wealthy individuals. It also gives founders more access to capital–the key issue founders face in growing their business.
7. Tell us about a time when you dealt with imposter syndrome, either yours or from your friends, your team, mentees etc. What advice do you have to overcome this?
I deal with it all the time! As someone who is very ambitious, driven and goal-oriented, it is easy for me to forget about all the accomplishments, and focus only on the next challenge ahead. It is really important to celebrate wins, keep looking at how far you've come and all you've achieved already–not only to overcome imposter syndrome, but to motivate the whole team and make sure we're learning from our wins as well as our mistakes.
8. What are your top tips for a successful pitch? What advice do you have for someone, particularly women, trying to start their own company?
My advice for someone starting their own company, regardless of gender, is to persevere, but listen. Make sure you have someone you can talk to and bounce ideas off, and be prepared to change and grow as your company evolves. There are always going to be tough moments. Starting a company is one of the bravest and most difficult things you can do–so you need to have faith in your abilities and keep moving!
True Foodies is offering securities under Regulation CF and Rule 506(c) of Regulation D through SI Securities, LLC ("SI Securities"). The Company has filed a Form C with the Securities and Exchange Commission in connection with its offering, a copy of which may be obtained at True Foodies: /truefoodies
This post was written by SeedInvest on March 3, 2020