February 19, 2016
3 minute read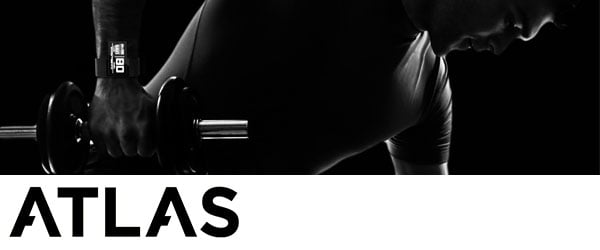 Atlas produces a wearables fitness band that is designed not only to count your steps, sleep, and heart rate but also to independently detect and log every exercise you perform precisely enough to differentiate between push-ups vs. triangle push-ups, simultaneous vs. alternating dumbbell curls, etc., and to proactively suggest technique improvements. Atlas recently conducted a successful Indiegogo campaign, with more than 4,000 units pre-ordered and $629K raised in 60 days, which was widely covered in the press (e.g. FastCompany, Techcrunch, GigaOm).
Atlas Wearables is now raising a seed round. We sat down with Peter Li, CEO and Co-Founder of Atlas Wearables, to learn more about wearable tech.

A lot of wearable tech companies are gaining traction among consumers – why do you think the trend is catching on?
A lot of wearables are getting traction following the successes of FitBit. This is great for everyone in the industry. I think the more important question is which technology will stick and why? Technology that only tracks steps will be rendered obsolete by cellphones in less than a year. We believe that specific motion classification will soon dominate wrist-based technologies. This type of tech is valuable not only because of the libraries of data it provides, but because this data is directly relevant to what activity you actually perform. The analytics and classification algorithms provide the data, suggestions, and instruction on how to be healthier – and all done with minimal user effort.
How have you seen wearable technologies change the tech industry?
I think the "Internet of Things" movement, in general, is redefining "smart-XYZ." Why do tedious work if computers can do it for you? But instead of just adding connectivity to devices, Atlas believes our long term success will stem from the use of the data from a combination of sensor inputs, along with advanced machine learning techniques, to deliver actionable information to consumers.
How is Atlas Wearables different from other smart watches on the market?
Our focus on machine learning means we can extract more information from data than other vendors. We currently have the only technology that relates your movements to specific exercises and provide suggestions to reduce your chance of injury and maximize the return on your effort.
What's next for Atlas Wearables?
Our focus is on continuing to develop our machine learning technologies and growing our fitness brand. Hardware peripherals (BT headphones) or integration into fabric based sensors could provide additional biometric measures and motion anchors that would widen the breadth of information and improve the user value of our machine learning technologies. For example, Bluetooth headphones could provide additional biometrics, such as ECG, skin temp, hydration, and perspiration, as could motion anchors (i.e. head tracking, posture, alertness). Also, integrated shoe-sole sensors and motion anchors offer the possibility of measuring further inputs, such as impact, force distribution, posture, gait, foot positioning, and cardinal direction). We believe that any or all of these ideas could become a part of future Atlas products.
---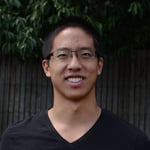 Peter Li – CEO and Co-Founder of Atlas Wearables
Peter is a biomedical engineer from Johns Hopkins University and co-founded Atlas Wearables. His background and focus revolve around data analytics and machine learning techniques. He swam for over 14 years of his life and believes in the automation of tedious chores by way of advanced software solutions.
---
Watch the product in action below:
This post was written by Alexandra Tynion on February 19, 2016