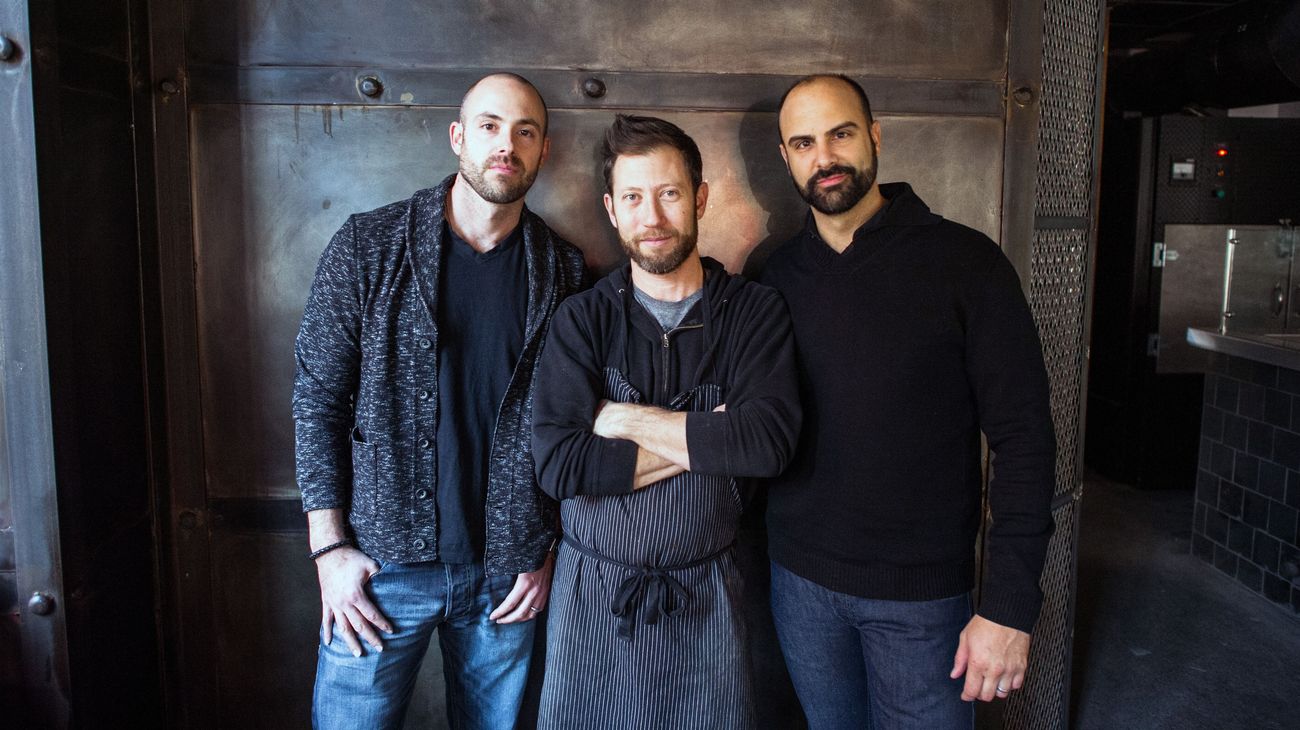 Micha Magid is the Co-CEO & Co-Founder of Mighty Quinn's Barbeque, an award-winning, fast casual group serving up authentic, slow-smoked barbeque. We sat down with Micha to get his take on the impact of the COVID-19 pandemic and the resulting economic downturn, particularly within the hospitality space. [1]
1. What do you see as the greatest business challenges, especially for early-stage companies, during the COVID-19 crisis?
Early-stage companies typically take a more customer-centric approach, and were formed with the intention of solving a pain point for those customers and/or tackling a problem that big industry has ignored. When faced with a crisis like this, I believe that approach gives those companies the upper hand in knowing how their customer has been impacted and what response is required. Mighty Quinn's doesn't exist without our community, so we have pivoted our business to a delivery-only model so we can continue to serve them.
2. What has been Mighty Quinn's response to these challenges so far?
Acknowledging this new lower-revenue environment, we immediately reduced staffing levels at our restaurants so that we can remain open and serve our guests. We're also offering discounts on take-out and delivery orders which will hopefully make Mighty Quinn's more accessible to customers who may have been laid off or are concerned with minimizing their day-to-day expenses. Additionally, we are about to launch an assistance program offering free meals to our local hospital communities. Stay tuned!
3. How has COVID-19 affected Mighty Quinn's business (if at all) and why do you think that is?
As a restaurant group, obviously the biggest impact for us has been people (quite rightly) following the governments' stay at home directives, however we are hopeful that these measures mean we can cycle out of this downturn faster.
4. How would an economic downturn affect Mighty Quinn's business?
We opened our first location in a recession and are confident that our affordable price point is something that makes Mighty Quinn's very accessible in any economic climate. In my experience, we have also found that the labor pool increases both in quality (applicants with hospitality experience) and quantity in a downturn, which enables us to offer an even better customer experience. Real estate leasing also becomes more affordable, which means companies with access to capital can expand, capitalizing on more attractive deals. Locking in a favorable 10-15 year rate is a huge competitive advantage.
5. What impact do you think the current crisis will have on the hospitality space over the coming months?
That all depends on what measures the government takes to support small businesses and the restaurant industry. These are unprecedented times, but I think by the end of this year, potentially even by the end of summer, things will start to feel a lot more normal. We will see travel resuming, hotel occupancy rising, and people will gradually resume their normal routines. We are social beings, we crave interaction; so, once the collective psyche feels more at ease, I believe there will be a strong economic recovery. This seems even more certain ahead of the presidential election–the state of the economy following the COVID-19 pandemic will be a central topic, so it follows that the current administration will focus on providing as much stimulus support during this downturn as possible.
6. Sequoia Capital published a note advising companies to "brace ourselves for turbulence and have a prepared mindset for the scenarios that may play out." What steps is Mighty Quinn's taking to adapt to a potentially turbulent future?
Our two biggest fixed expenses are rent and labor, so step one is repositioning the P&L. While we expect rent deferment or abatement to be an ongoing conversation with our landlords, we have reacted more immediately to our staffing levels. We've also removed some of the higher-cost food items from the menu and added beer to our delivery offering (per the new allowance from the SLA). We know this turbulence is only temporary, so in the meantime we will concentrate on priming the business to emerge stronger and more ready to resume growth.
Mighty Quinn's BBQ is offering securities under Regulation CF and Rule 506(c) of Regulation D through SI Securities, LLC ("SI Securities"). The Company has filed a Form C with the Securities and Exchange Commission in connection with its offering, a copy of which may be obtained at: Mighty Quinn's BBQ: /mightyquinns
This post was written by SeedInvest on July 27, 2020