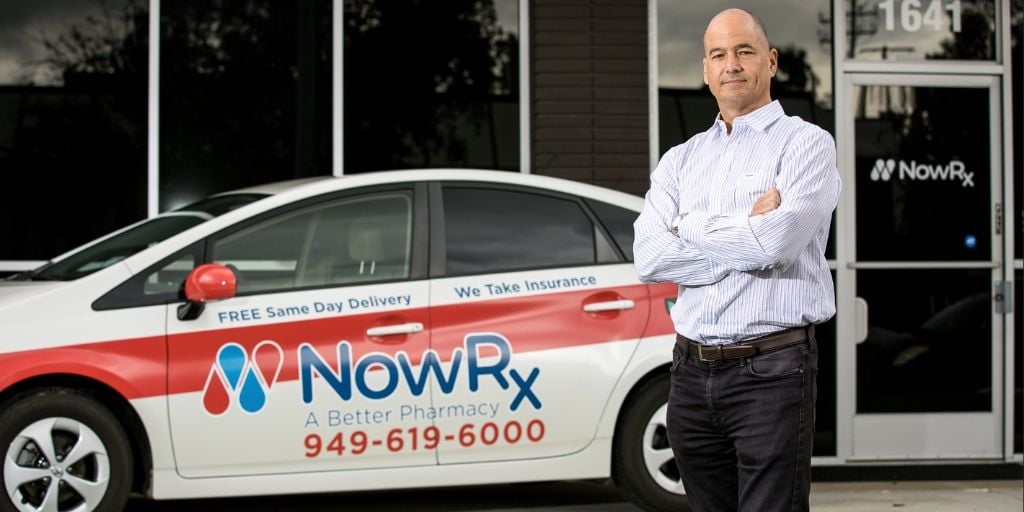 Cary is the CEO & Co-Founder of NowRx, a technology-driven, on-demand pharmacy providing free, same-day delivery. We sat down with Cary to get his take on the impact of the COVID-19 pandemic and the resulting economic downturn, particularly within the healthtech space. [1]
What do you see as the greatest business challenges, especially for early-stage companies, during the COVID-19 crisis?
Staffing, particularly for employees that are responsible for either children or elderly family members. School systems are closing or going remote, meaning parents may have to scramble for home care or else be forced to miss work. Also, just the potential for sick days, etc., with potentially long quarantine periods that may go beyond just the typical day or two.
What has been NowRx's response to these challenges so far?
We are taking measures to establish additional temporary workers that can be available on short notice, in roles across our organization. Furthermore, we are exploring the possibility of allowing kids to come to work in the event there are school closings that affect our employees' families. I try to rely on the old Boy Scout Motto: Be prepared!
How has COVID-19 affected NowRx's business (if at all) and why do you think that is?
We have actually seen an uptick in new customers that want to transfer their prescriptions from other pharmacies, and existing customers are ordering multiple months of medications and even in some cases, a full year's worth of medications. Also, we have instituted enhanced safety procedures for our delivery and pharmacy personnel. For example, we are leaving prescriptions at doorsteps whenever legally possible to minimize driver patient contact, and have initiated additional sanitation procedures for drivers and pharmacy personnel. We all have an obligation to help protect our community, particularly older members of our community with underlying health conditions, so this is something we take very seriously.
How would an economic downturn affect NowRx's business?
Pharmacy has historically not been hit as hard during recessions. This is probably even more true now, given that this potential economic downturn, if it happens, would be triggered at least in part by a global pandemic that is causing people to stay home.
What impact do you think the current crisis will have on the healthtech space over the coming months?
For obvious reasons, there is renewed interest in telehealth, last mile delivery and other remote interaction solutions. It is less clear what the impact will be on more traditional models, even if tech based, there will be some give and take there. Also, there is a possibility, hopefully a remote possibility, of really testing the existing health industry capacity.
Sequoia Capital published a note advising companies to "brace ourselves for turbulence and have a prepared mindset for the scenarios that may play out." What steps is NowRx taking to adapt to a potentially turbulent future?
I approach all uncertainty and risk the same way: try to envision as many possible outcomes as you think are reasonably possible, really think them through until you can see them in your mind's eye, and then try to come up with creative solutions as best as you can for each scenario. Rely on your team to help come up with ideas and stay in close contact with your "front lines" if conditions on the ground start to change.
NowRx was recently featured in a Business Insider article featuring seven other pharmacy startups disrupting the space – what sets NowRx apart?
We believe our technology is what sets us apart. Our proprietary pharmacy management system is certified on the SureScripts Health Alliance network, and is integrated with our own logistics platform and unified communication layer. We spent four years developing this technology which I believe sets us apart from our competitors. This technology gives us two big advantages: 1) it helps provide a great customer experience, and 2) a high level of efficiency. Stay tuned!
"
This post was written by SeedInvest on August 13, 2020