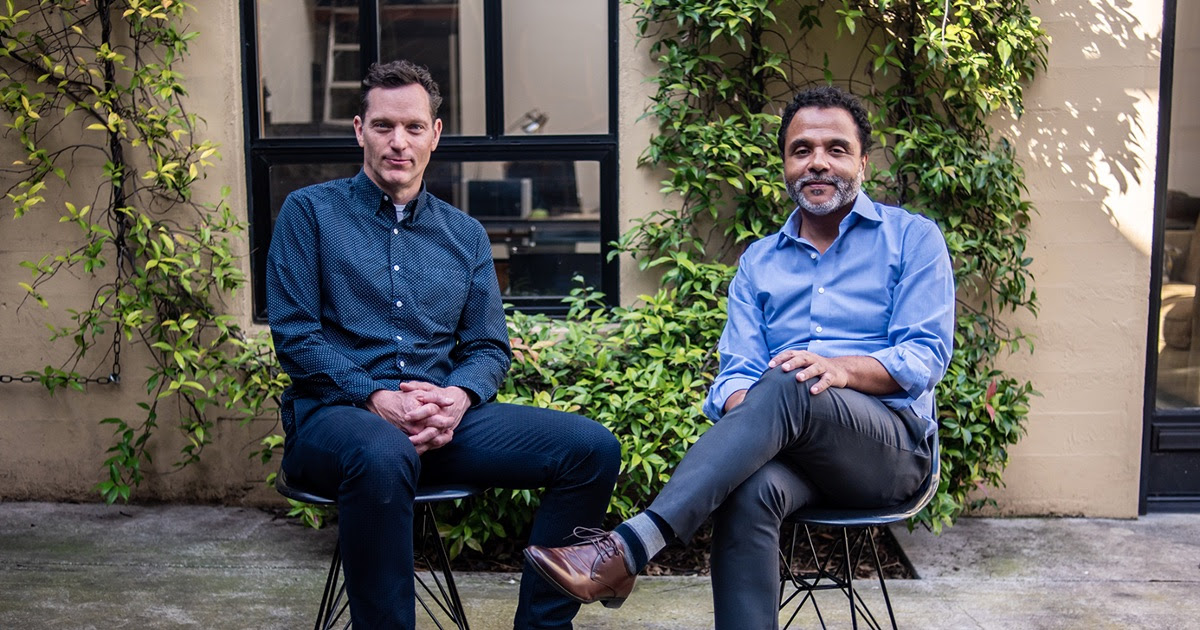 David Odusanya is the Co-Founder & Chief Creative Officer at Solace, the digital first, consumer-centric, modern funeral solution. We sat down with David to get his take on his journey as a minority founder, as well as the impact of the COVID-19 pandemic and the resulting economic downturn has had on startups, particularly within the DeathTech space. [1]
Tell us about yourself. What have been the biggest challenges and/or most surprising thing about your journey?
If you had asked me three years ago if disrupting the death care industry was in my future, I would have called you crazy, particularly after spending more than 20 years helping to define a global health and fitness brand as a Design VP for Nike. When we both left Nike in 2017, my Co-Founder Keith Crawford and I wanted to use our brand building skills to create our own. Having both experienced the passing of a parent, we were perplexed by an industry that didn't seem to have evolved since the 19th century. That, in our mind, was crazy. We created Solace with a very simple idea: bring death care into the 21st century and make an extremely difficult time easier for families. It has made for an incredibly rewarding journey but, despite our extensive corporate leadership experience, a challenging one–a challenge compounded by the "joys" of raising funds!
Do you feel like your experience as a black founder has differed to that of a white founder, for example when pitching? If so, in what ways?
If an idea inspires intrigue and the team members are former Nike senior executives, doors will often open. Doors that, unfortunately for many, would stay firmly closed. That being said, I often ask myself if my incredible co-founders were also black, would the doors still have opened? When you consider the fact that only 1% of venture capitalist dollars goes to black entrepreneurs, I seriously doubt it. In reality, change doesn't come from the status quo, and whether motivated by a true desire to be the difference, or pressured to by social outrage, change only comes with focused and deliberate action–not hollow promises or corporate opportunism.
Why was it important to you to make investment opportunities in startups such as yours accessible to SeedInvest's users? Why is democratizing access to VC important more broadly?
When people told us that fundraising would be a full-time job, they weren't kidding! It is time consuming, and by far the least fun part of running a business. Although every VC fund is unique, they are surprisingly alike in that most are chasing the "unicorn startup", and consequently many great ideas are lost all in the hope of seeing a quick return. Traditional VC firms seem to be looking for tenfold growth within two years, which isn't a great fit for every founder, or every idea. This seems to be the case for many founders, but particularly for companies with black founders, who receive so little VC funding. It is refreshing to have access to thousands of investors, small or large, via SeedInvest's network. Democratizing access gives everyday people the opportunity to not only support a great business but also share in the potential success, early on in the company's life cycle–success that historically has only been available to the very few.
What do you see as the greatest business challenges, especially for early-stage companies, during the COVID-19 crisis?
Being consumer-centric should be the ultimate goal of any brand. The dramatic impact of COVID-19 has forced brands to reconsider how we serve consumers. The digital age, for those that doubted it, has arrived and companies that intend to survive and thrive will need to adapt. In my experience, an industry such as the death care space, where fax machines and typewriters are still considered technology, I believe Solace is ahead of the curve and well positioned to innovate.
How has COVID-19 affected Solace's business (if at all) and why do you think that is? What has been Solace's response so far?
At Solace we say that the new normal has always been our normal. The lockdown has clearly demonstrated the need for and benefit of Solace's digital business and experience model, as there is no need to meet in person. Arrangements can be made easily and safely from anywhere, anytime on your mobile, with no high-pressure sales tactics during a vulnerable time. Fortunately, our business model isn't dependent on a pandemic to demonstrate the value of a service making it easier for families losing a loved one.
What impact do you think the COVID-19 crisis will have, particularly on the DeathTech space, over the coming months?
People will die, that is the cycle of life, pandemic or not. Most people are adjusting to new "normals" in every aspect of life, and that includes death. I believe our model, while not built specifically for a pandemic, is well suited to delivering a premium service for families that is not only easier but safer for them too. There is a lot of potential for innovation in the death care space and we think COVID-19 will prove to be a catalyst for long overdue rethinking, particularly for an outdated industry. COVID-19 has prompted people, young and old, to consider their own mortality as we increasingly see people thinking, talking and planning for the inevitable. We are proud to be at the forefront of this groundswell of innovation.
Sequoia Capital published a note advising companies to "brace ourselves for turbulence and have a prepared mindset for the scenarios that may play out." What steps is Solace taking to adapt to a potentially turbulent future?
As a startup, we often feel optimistic about the future, but every day is turbulent! I suppose that this is the nature of disrupting an industry. Fortunately, we are confident that Solace's business model (virtual, making it easier and more convenient for the family) is well-positioned for turbulent and uncertain times, both right now and in the future. Death is a part of the human experience and there will always be a constant need to face this reality.
"
This post was written by SeedInvest on August 26, 2020