By James Han
September 16, 2016
3 minute read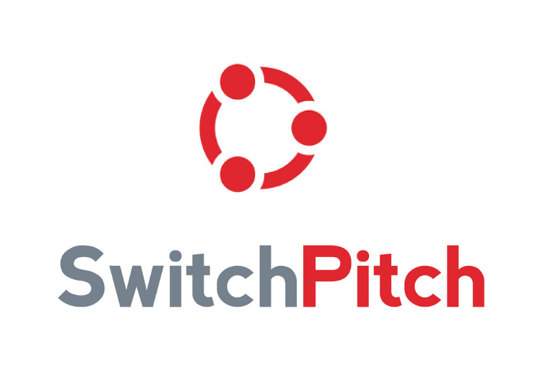 Below is a guest post from SwitchPitch CEO, Michael Goldstein. SwitchPitch is raising capital on SeedInvest.
SwitchPitch is a marketplace for business development deals – aiming to be the LinkedIn for business development. Large companies post needs to early stage companies at SwitchPitch via our online platform – SwitchPitch Connect. We're closing the gap between big companies and startups.
In the past, scrappy startups had trouble breaking into Corporate America, often repeatedly meeting with the wrong contacts and wasting precious time with a long sales cycle that rarely resulted in closed deals.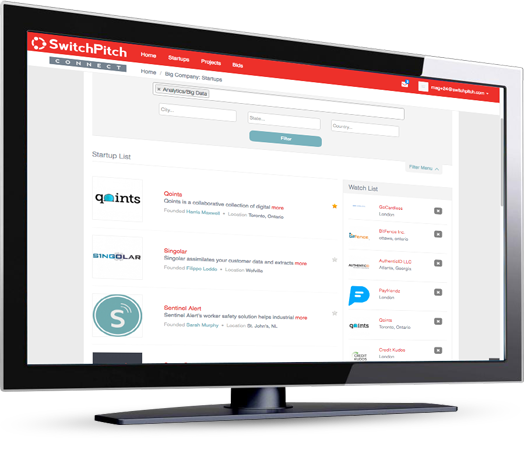 We developed a platform that enables big companies to post projects they can't complete internally due to staffing and business development constraints. The projects range from nice-to-have ancillary needs to vexing problems with core business lines; and nimble startups can bid on the projects with cutting edge solutions.
---
Startups develop innovative solutions using either their existing technology or custom-built solutions that play on their unique creativity. The startups post a bid, and a decision-maker at the bigger company is notified to visit the platform — similar to the way that Thumbtack operates.
There the bigger company will review the bid, keep the startup informed of the review process, and let the startup know if it is a finalist. The big company then sets up interviews, chooses a startup, and the deal gets done.
---
Our vision is a big one: to fundamentally change the way big and small companies work together. We are standardizing the business development process the way the HR industry is standardized – with clear projects, a marketplace for distribution, and a submission process for review. This is the formula for closing deals!
To learn more about SwitchPitch, visit SwitchPitch's offering page: www.seedinvest.com/switchpitch/seed
---
SwitchPitch ("SwitchPitch, Inc.") is offering securities under Regulation CF through SI Portal, LLC ("SI Portal"). The Company has filed a Form C with the Securities and Exchange Commission in connection with its offering, a copy of which may be obtained from www.seedinvest.com/mf.fire/seed/filing. SI Portal is an affiliate of SeedInvest Technology, LLC, and a FINRA/SEC registered funding-portal, located at 222 Broadway, 19th Floor, New York, NY 10038. SI Portal does not provide investment advice related to issuers or their offerings, or an assessment of any characteristic of the issuer, its business plan, its management or risks associated with an investment. In addition, SI Portal will receive cash compensation equal to 5.00% of the value of the securities sold and equity compensation equal to 5.00% of the number of securities sold. Investments made under Regulation CF involve a high degree of risk and those investors who cannot afford to lose their entire investment should not invest. Furthermore, the Company's profile and accompanying offering materials may contain forward-looking statements and information relating to, among other things, the Company, its business plan and strategy, and its industry. Investors should review the risks and disclosures on the Company's profile. The contents of the Company's profile are meant to be a summary of the information found in the Company's Form C. Before making an investment decision, investors should review the Company's Form C for a complete description of its business and offering information.
This post was written by James Han on September 16, 2016