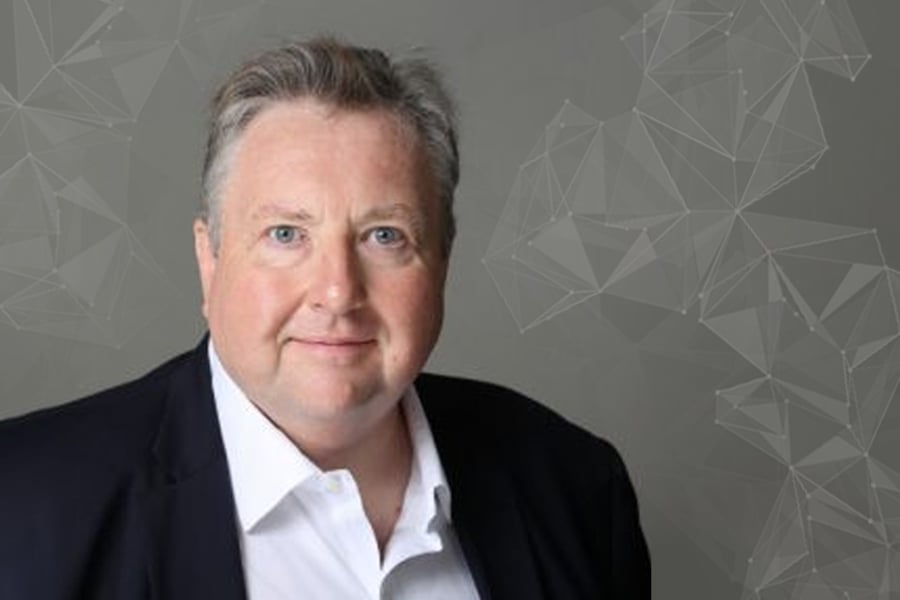 Gareth is the CEO & Co-Founder of Trust Stamp, a global AI platform securely authenticating identity online and offline. We sat down with Gareth to get his take on the impact of the COVID-19 pandemic and the resulting economic downturn, particularly within the identity space. [1]
1. What do you see as the greatest business challenges, especially for early-stage companies, during the COVID-19 crisis?
There is always an assumption of risk when investing in early-stage companies, and the current climate has elevated this. Many early stage companies have no significant revenue and a burn rate that is entirely dependent upon angel or venture capital backing that can evaporate at the first sign of distress. Sustaining and growing a business is capital intensive, and without 6-9 months or more of runway and/or a revenue stream minimizing the net burn rate, founders have to be feeling very nervous right now. Conversely, if a company has a minimal fixed overhead and the ability to adapt to the current environment, even the smallest startup should be able to find opportunities in a rapidly evolving marketplace.
2. What has been Trust Stamp's response to these challenges so far?
Further, we recently launched a new technology that address the global crisis, Safe14, a secure location tracking solution that aims to slow the spread of COVID-19 while protecting individual civil liberties. This cryptographic artificial intelligence technology detects if someone has been in an at-risk location without exposing his or her identity. Safe14 uses identity-protecting technology to provide government and health officials with the granular information they need to address the spread of COVID-19, while protecting personal data. The tool aims to enhance trust on all levels of interaction between organizations and end-users.
It was great for our global team to be able to take an active role in addressing COVID-19 and take a new technology from idea to patent application. I am incredibly proud of the team's innovation and energy in executing the project!
3. How has COVID-19 affected Trust Stamp's business (if at all) and why do you think that is?
There are some client implementations that will now move more slowly as people adjust to new ways of working and assess the potential financial impact, but the need for secure identity solutions has increased. The move towards digital transactions continues to accelerate, the phase out of cash is becoming more imminent, and remote working and interaction are becoming a norm versus an exception. We have seen increased interest in technology that offers "privacy by design" and even more so if it is "touchless". With employees increasingly working remotely, telemedicine booming, and even political events going virtual, we are now more than ever living online – establishing trust in a virtual environment is where we believe Trust Stamp excels.
4. What impact do you think the COVID-19 crisis will have, particularly on the identity space, over the coming months?
The world has seen a rush to "temporarily" implement mass surveillance systems that track a broad umbrella of personal information under the cover of COVID-19 containment. While global health is the absolute priority in these extraordinary times, we cannot let the "new normal" become blind compliance with identity systems that disregard individual security and civil liberties. That said, I do not want to be overly alarmist as I hope and believe that in most countries only the positive aspects of those systems will be allowed to survive, with thoughtful and appropriate safeguards put in place.
I do however foresee greater segmentation of identity systems across countries with varying socio-political norms. Access to "identity" is a key determinant in quality of life and economic mobility; a reality that we see daily through our work to elevate the billions of people that cannot prove an identity in developing parts of the world. However, there may be political systems that use the control and monitoring of identity to repress their people, and consequently, stifle their economies. Conversely, developing economies may choose to empower their people to achieve financial and societal inclusion with universal identity and enfranchisement, and I believe that those economies will see phenomenal growth, far in excess of the growth in most of the world's developed economies.
A crisis can spark remarkable innovation, particularly socially responsible entrepreneurship, and just as our team's mission has strengthened as we have seen threats to privacy, security, and civil liberties come sharply into focus, I hope that everyone in the identity space will be reinvigorated to focus on delivering identity-for-good.
5. How would an economic downturn affect Trust Stamp's business?
Trust Stamp provides a service that is increasingly essential for all aspects of modern life, from purchasing everyday items to distributing humanitarian aid on a global scale. Any downturn affects society as a whole, both in our business and personal lives, from large corporations to the small businesses that use our SaaS products. However, the direct impact to Trust Stamp is blunted by the wide base of industries that our technology is applicable in. If there is an economic downturn, I believe our clients will have an even greater impetus to control losses from fraud and implement cost-efficient AI-powered systems.
6. Sequoia Capital published a note advising companies to "brace ourselves for turbulence and have a prepared mindset for the scenarios that may play out." What steps is Trust Stamp taking to adapt to a potentially turbulent future?
Our core strength is rapidly envisaging, researching, developing, and delivering new technologies with an incredible team of AI-engineers and scientists. Our offices are typically coworking spaces, and our headquarters is a single office in a subsidized university incubator. Our main client contracts involve providing essential services for our long-term partners. Our clients really appreciated us reaching out and asking "What can we do to help?", which only helps strengthen those relationships. Our mindset towards customer satisfaction and acquisition immediately shifted to identify changing client needs, and to establish whether our development roadmap should change to best meet those needs.
Trust Stamp is offering securities through the use of an Offering Statement that has been qualified by the Securities and Exchange Commission under Tier II of Regulation A. A copy of the Final Offering Circular that forms a part of the Offering Statement may be obtained from: Trust Stamp: /trust.stamp
This post was written by SeedInvest on July 27, 2020