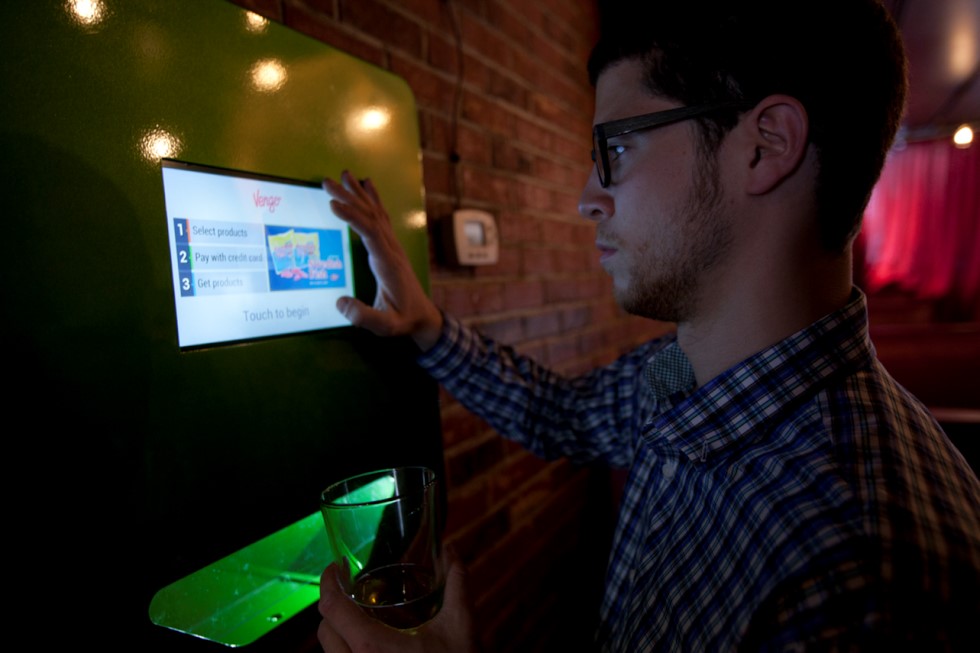 Since completing a successful $2 million Series A round of funding, a large part of which was raised on SeedInvest, Brian Shimmerlik, founder and CEO of Vengo labs, has been busy steering the software and media company through exciting growth and expanded production of its interactive advertising and vending machine.
Since Series A
After raising Vengo Labs' series A, Brian was able to expand his staff, ensuring that Vengo was delivering not just a great product, but great service to back it up. The capital raised during the Series A has also allowed Vengo Labs to develop their 4th generation Vengo, a commercially scalable version of the Vengo which can be easily remotely managed. Vengo Labs just concluded production of 250 of these 4th generation Vengos and is deploying them in NYC as well as in two new markets, Boston and Chicago. Vengo has partnered with brands Sony and L'Oréal and is expanding their portfolio of national partners with the 4th generation of Vengos.
The Next 12 Months and Beyond
During the next 12 months, Vengo Labs will see continued growth at an accelerated rate. In the first quarter of 2015, Vengo Labs will fully deploy their 4th generation Vengos and by the summer, will begin to deploy their 5th generation while expanding distribution from the hundreds to the thousands. Vengo will also be establishing a presence in the top 10 marketing environments across the US while exploring options to expand overseas in Asia and Europe.
Advice for Entrepreneurs
When asked what advice he had for entrepreneurs beginning a funding round, Brian stressed the importance of building investor relationships:
The best way to create initial momentum and start the process of raising a successful round would be to start early and develop relationships with investors that you're interested in having on your team. Show them out your progress to date and let them know what you're going to achieve over the next few months. Then go back to them after those months and tell them "This is what I said I was going to do and I've gone out and done it." This helps you build a track record and credibility with investors and that's how you get an investor to say "I'm in."
Using this advice, Brian was able to develop productive and lasting relationships with his investors. One of the early investors who invested in Vengo through SeedInvest now sits on the Vengo Labs' board and has become a value-added partner to the Vengo team.
Brian Shimmerlik started his career in finance, where he managed J.P. Morgan's exposure to interest rate risk. Brian invested Emigrant Bank's capital in hedge funds and valued the bank's private equity investments. Unhappy with life in finance, Brian went back to business school, where he developed the vision for Vengo. Brian has a BBA from the Ross School of Business at the University of Michigan & an MBA from NYU Stern.
This post was written by SeedInvest on February 19, 2016