April 14, 2021
2 minute read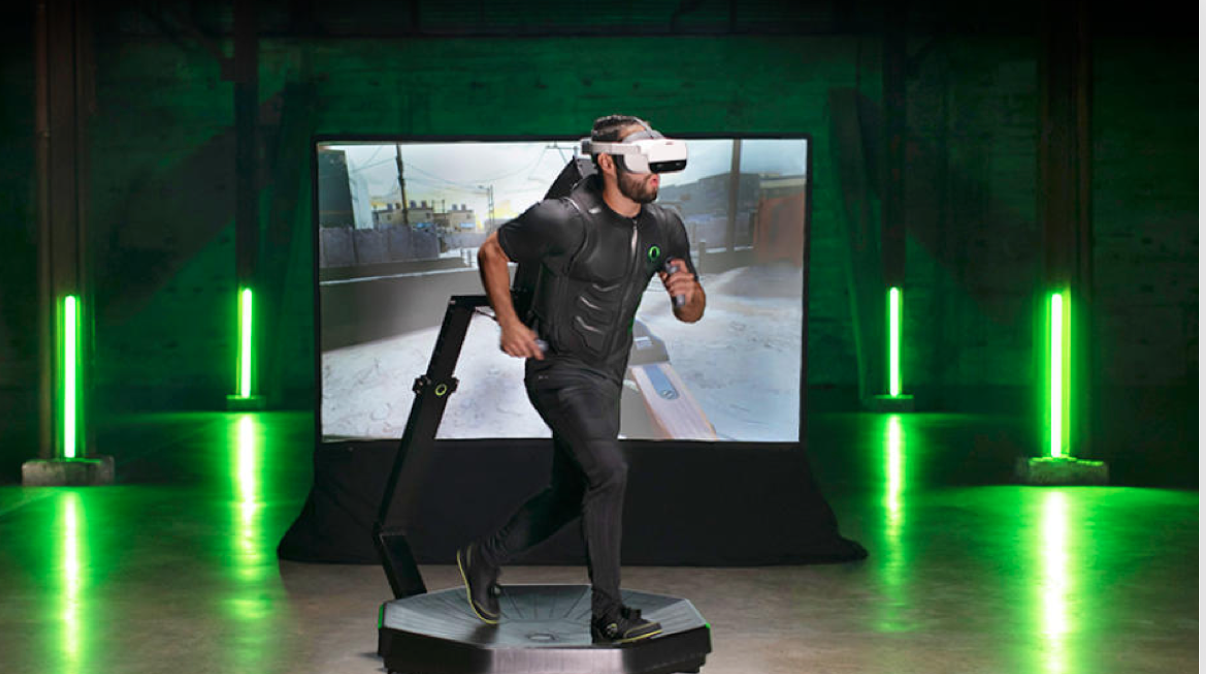 Virtuix, a Mark Cuban-backed technology company, is the developer of an omni-directional treadmill allowing users to walk and run inside popular games and virtual worlds. Virtuix is a SeedInvest veteran (this Reg A+ campaign was the company's fifth successful raise on SeedInvest). The latest campaign, which concluded on April 2nd, was a massive success – the company became the platform's largest reservation campaign in history with over $9M in reserved shares before the company received SEC qualification. After that, the company went on to oversubscribe its $15M Series A-2 round by $3M. To date, Virtuix has raised over $22M on the SeedInvest platform.
Funds from this past round will be used to bring the Omni One, the company's at-home omni-directional treadmill, to market. This is especially timely as the COVID-19 pandemic has boosted demand for at-home physical activity. With the Omni One, users will be able to burn calories while playing their favorite games at home.
● Amount Raised on SeedInvest: $15M
● Offering Type: Reg A+
● Round Size: $15M
We asked Virtuix's CEO Jan Goetguluk about his experience raising on SeedInvest below:
SeedInvest: How did you find out about SeedInvest and what led you to choose this route of fundraising?
Jan Goetguluk: Crowdfunding works well for our product, the Omni, which is visually exciting and appealing to a wide audience. Not only did we raise $15M in investment funds, but we also built a community of early customers and evangelists for Omni One, our upcoming home product.
SeedInvest: What did you most value about fundraising on SeedInvest, and working with our team?
Jan Goetguluk: SeedInvest has a large and high quality pool of investors, and their website, featuring investment opportunities, has impressive foot traffic. A large part of the investment funds in our campaign came from existing SeedInvest investors who learned about our opportunity organically through SeedInvest.
SeedInvest: What was the greatest challenge you faced around fundraising? If you had to do it all over again, what would you approach differently?
Jan Goetguluk: Our SEC qualification took much longer than anticipated and nearly derailed our campaign. This process cannot be taken for granted and needs complete management attention.
SeedInvest: If you could give one piece of advice to an entrepreneur looking to raise on SeedInvest what would it be?
Jan Goetguluk: You have to put in the work. Investment funds never show up magically. A brilliant video is key.
SeedInvest: Now that you've had a successful raise, what does the next few months look like for Virtuix?
Jan Goetguluk: We are 100% focused on bringing Omni One to market and making this product insanely great.
This post was written by Alexandra Tynion on April 14, 2021