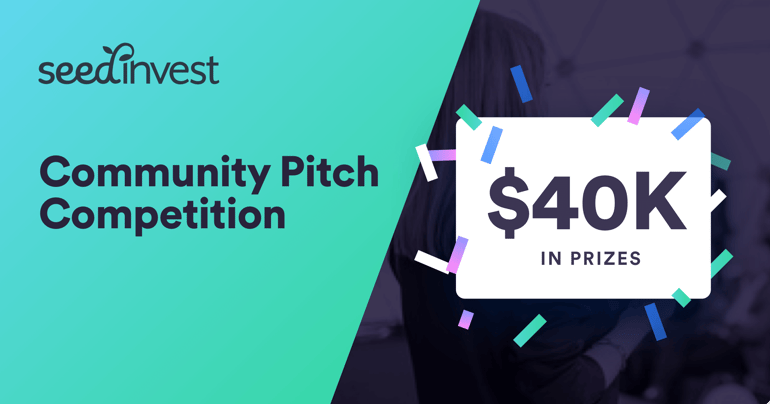 We just wrapped our first-ever Community Pitch Competition for historically underrepresented founders, and we were thrilled to see the startup community come out in force. More than $40,000 in prizes was up for grabs, and in the end it was Oscar Pedroso, founder of subscription STEM learning service for kids Thimble, who walked away with first place honors.
The competition was intended to highlight the work being done by historically underrepresented founders, giving them a well-deserved opportunity to grow their companies with an infusion of funds. Although tremendous strides have been made towards making startup funding more inclusive in recent years, much work remains to be done.
Hundreds of incredible companies with diverse founding teams applied to take part in the competition. It wasn't easy, but our distinguished panel of judges managed to whittle the list of entries down to just six finalists:
The competition was fierce, and after each team presented live on our virtual stage judges including Baron Davis, Jesse Draper, and Tasha Youngblood Brown crowned the three winners:
First Place - Thimble
Thimble's mission is to ensure all students, regardless of their background, are aware of the multitude of career options available to them in STEM fields, and given the tools to pursue them. Thimble offers live and on-demand classes in robotics and coding for kids in Grades 4-12, with accompanying subscription STEM science kits shipped every 3 months.
Second Place - HealHaus
HealHaus believes healing and wellness are for everybody, and is striving to create a community dedicated to destigmatizing these fundamental needs. HealHaus offers classes in a range of mindfulness and wellness practices from yoga to meditation, both online and from its wellness space and cafe in Clinton Hill, Brooklyn.
Third Place - Rise Up
Rise Up's mission is to address the underrepresentation of women in corporate leadership roles by connecting top female talent with people-first employers. Rise Up provides members with networking resources like teaching, coaching, and mentorship to help women transform their careers as the company works towards narrowing the gender leadership gap.
–
The ingenuity and talent on display at our Community Pitch Competition was nothing short of inspirational, and we see bright futures in store for all who participated. We extend a big thanks to all of the impressive startups who joined our competition, the audience watching at home, and of course a big congratulations to the winners.